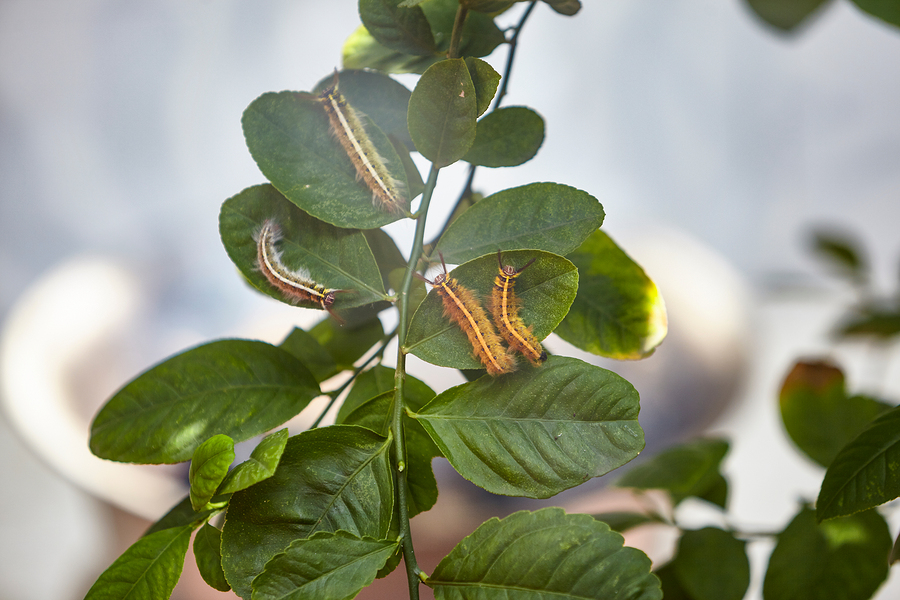 Its that time of the year again. The time has come for Virginians to see an increase of pests around their homes. Virginia has invasive pest species that make it exponentially more difficult to control infestations around your homes and businesses. Invasive pests are those that are not native to the ecosystem and cause harm. A professional pest control company typically keeps current information on invasive pest species. At Eagle Pest Services, we do extensive research and training on how to control the invasive pest populations and always monitor for new species that may potentially cause harm. Throughout Virginia, you may see some of these pests. If you do, give us a call as soon as possible to start a pest control plan before an infestation gets out of hand.
Spotted Lantern Fly
As of May 28, 2019, the Virginia Department of Agriculture and Consumer Services has placed a quarantine on the spotted lanternfly in Frederick County. They hope to stifle the spreading of this fly to other areas of the Commonwealth. This pest has the potential to be a very serious danger to crops such as grapes and peaches. This would have a detrimental effect on the economy of the state. If you see a wingless insect that is black with white spots or red patches, call us as soon as possible. These pests need to be handled appropriately and reported to the correct state offices for quarantine.
Sirex Wood Wasp
A potential hazardous invasive pest making its way through Virginia is the sirex wood wasp or just "woodwasp". Woodwasps are another pest that can wreak havoc on our ecosystem. They inject a fungus called Amylostereum areolatum into trees as part of their egg laying process. The fungus is dangerous to all pine trees in the United States. These wasps are typically 1 to 1.5 inches long and have a metallic blue-black body. This species is currently being monitored and can be found near densely wooded areas or around firewood. If you see this pest, give us a call immediately to remediate the issue and report it to the correct authorities.
Imported Fire Ant
Many people are familiar with imported fire ants or just "fire ants" for short. These pests have infested areas along Tidewater. Some areas are quarantined, but others are considered infested and do not require these protective measures. You can typically find fire ant mounds in sunny areas. These areas could be in your yard, against your home, or along your sidewalk. It is best to not disturb a colony if you see one. They can sting and it is usually very painful. Call us immediately to treat these areas. We have the experience in place to handle these ants with extreme care and remove them from causing you injury.
European Gypsy Moth
Presently, European gypsy moths are a well-known species of moth that can be destructive to residential and heavily-wooded areas. This moth has been in the United States since 1869 and can be found throughout the State of Virginia. If you see these moths in your area, it is important to treat the infestation before it causes structural damage to your home or surrounding trees. We have an intensive moth eradication plan that can help get rid of these pests.
If you need help fighting an invasive pest species near your home or business, give us a call today at 1-888-616-9739 to schedule an inspection or complete our online form and a customer service representative will be in touch to discuss your needs.