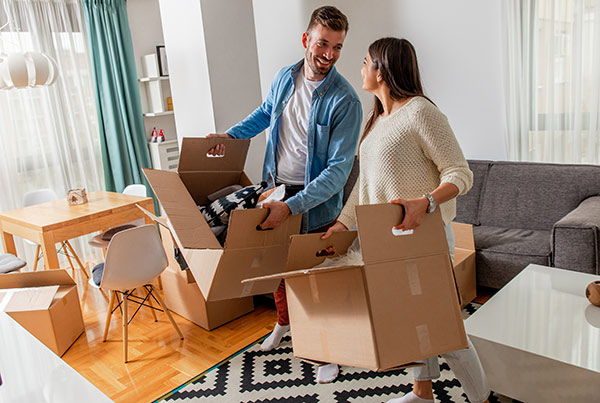 Keep Tenants Safe
We understand that as a property manager, your business relies on the safety and happiness of your tenants. A pest issue is the last thing you need on your hands when you manage dozens or hundreds of tenants. Managing a property, especially one with a series of separate units, can be incredibly difficult when the opportunities for infestations are limitless. But when there are pests, our service technicians can always provide solutions.
We understand that commercial buildings, structures, and outdoor facilities are filled with hard-to-reach and hidden spaces, which provide pests with a sanctuary to grow their colonies and attack the structure of your building. Our team is highly trained and knows just where to look in order to precisely pinpoint a potential infestation.
When managing properties with multiple living or commercial units, an infestation can spread from one unit to another like wildfire. With our proven approach that relies on both elimination, and prevention, we're sure that we will find agreeable solutions to even your heaviest pest problems.
Eliminating the Problem
We work with small businesses of all kinds to provide customized strategies to fit their specific pest control needs. For general pest issues, many property management firms take advantage of our Integrated Pest Management plans. These strategies use baits and indirect suppression techniques that are both discrete and effective in order to help you manage almost any pest issue. By implementing strategies that do not rely on poisons or chemicals, our team can efficiently drive pests away by depriving them of food, water, and shelter. These innovative solutions are sure to eliminate any pest issue while remaining well within industry standards for pest control safety.
Since no two infestations are exactly alike, we will pinpoint a customized approach or series of strategies that work best for you. Our team will be there every step of the way, working with you from initial consultation to follow-up consultations after treatment is complete. We understand how important it is for your business to have its pest problems solved in a timely manner so that you and your tenants are not affected.
For bedbugs, our team is one of the only in the area that is certified in Thermal Remediation® Treatments that pinpoint the affected area and eliminate an infestation using high temperatures and precise accuracy. Instead of relying on chemical pesticides, this process uses heat to penetrate bed bug harborages. This safe, effective, and environmentally friendly process uses dry heat to kill the entire life cycle of bed bugs. This process can be used in multiple units if a problem has spread throughout a multi-family residential building.
Preventing Future Issues
Our team will work alongside yours to implement strategies and solutions that will help you avoid pest issues in the future. We'll work with you to pinpoint any warning signs and problem areas that may be more prone to infestations. Our team can help you understand where and why a problem originated so you can avoid one from occurring in the future. We can provide ongoing services that can guarantee your business is protected all year long.